Luba Gloukhova, Consultant & Speaker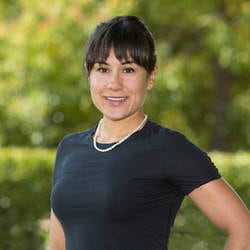 Luba Gloukhova leads and executes advanced machine learning projects for high tech firms and major research universities in Silicon Valley. She also preaches what she practices, serving as the founding chair of Deep Learning World – the premier conference covering the commercial deployment of deep learning – and delivering highly-rated talks at many other events as well. Luba previously supported Stanford faculty as an internal consultant at the university's Graduate School of Business, conceiving and generating innovative solutions to accelerate research.
Before that, Luba gained industry experience in high frequency trading analysis, catastrophe risk modeling, and marketing analytics. She received her master's in analytics from the University of San Francisco and two bachelors degrees from Berkeley: applied mathematics and economics. Luba also teaches yoga and enjoys an active lifestyle.