Luba Gloukhova, Research Analytics Consultant, Stanford Graduate School of Business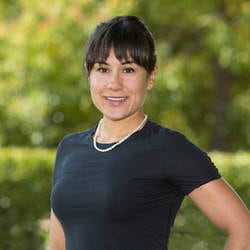 Luba Gloukhova facilitates and accelerates advanced research projects at a major R&D hub of the Silicon Valley. She supports Stanford GSB faculty by conceiving and generating innovative solutions that drive their cutting edge research. Luba also serves as the founding chair of Deep Learning World, the premier conference covering the commercial deployment of deep learning.
Luba received her master's in analytics from the University of San Francisco and her bachelors in both applied math and economics from Berkeley. Before her current position in academic research, she gained industry experience in analytics consulting, high frequency trading analysis, catastrophe risk modeling, and quantitative marketing. Luba also teaches yoga and enjoys an active lifestyle.