MyConference
$local = en_US
$dateFormat = %A, %B %e%O, %Y
cookie =
---
$usersEventId = PredictiLondon2015
Predictive Analytics World for Business - London 2015
content
Predictive Analytics World for Business - London -

Day 1 - Wednesday, October 28th, 2015
Room: London
Opening Featured Session
Television impacts our daily lives. It provides news, entertainment and education. And, with minute-by-minute information on TV ratings and multi-billion-euro income streams from advertising, it is a real Big Data decision problem that requires sophisticated Analytics. TV viewers must be predicted for each 30 second timeslot, normally days in advance, in order to schedule the right advertisement. However, viewership patterns vary by demographic of target audiences, from young adults to elderly couples and the affluent to the unemployed, across geo-regions from rainy North to sunny South, with TV programme schedules and weather driving viewership patterns over time. Without analytical methods, comply decisions quickly become inefficient. We present a case-study from a leading private UK TV channel where we employed analytics to support decision making.
Attendees will learn:
How a time series approach helped to make sense of terabytes of data
How to explore viewer behaviour using time series clustering in Descriptive Analytics
How to forecast future viewers using k-nearest neighbours in Predictive Analytics
How to optimise advertising scheduling across changing variance in Prescriptive Analytics
Room: London
Sponsored Session
Advanced analysis techniques that mine answers to our greatest challenges have been adapting due to both technological innovation and business leaders and not just statisticians becoming data driven.
Today we live in a world typified with an abundance of available data, but a scarcity of data scientists to unlock accurate and reliable results. Organisations that harness the power of IoT, big data and real-time analytics create new avenues to innovation and huge advantage.
Dell Software will be sharing key innovations in the field of advanced analytics that address:
- How to adapt to highly diverse data environments.
- How to make analytics a tool to be used by all members of your organisation.
- How to share models from data scientists globally that drive mankind's discoveries, wealth and well-being.

Sponsored by

Speaker
Pre and Post Sales Senior Manager
Dell
Room: London
Keynote:
With a fundamental change in the assumptions underpinning a structured data world dominated by relational databases, we are entering the age of BigData. The combination of economic drivers in enterprise computing, the need to leverage semi-structured and unstructured Data, and the emergence of the Internet of Things (IOT), a dramatic shift in the Data landscape is taking place. The advent of Hadoop and the Open Source stack in this space have accelerated the changes to a point of confusion. Today's data analyst faces a bewildering environment of technologies and challenges involving semi-structured and unstructured data with access methodologies that have almost no relation to the past. This talk will cover issues and challenges in how to make the benefits of advanced analytics fit within the application environment. The requirement for Real-time data streaming and in situ data mining is stronger than ever. We demonstrate how many of the critical problems remain open with much opportunity for innovative solutions to play a huge enabling role. This opportunity makes Data Science and several related fields critical to almost all future analytical tasks. The talk will include 3 case studies to show the challenges and the great opportunities for BigData and Predictive Analytics.
Session Change for Combo Pass Holders
Room: London
The Shell Lubricants Supply Chain (LSC) Analytics Team was formed with a global mandate to deliver value. Alex presents a series of case studies from the work of the LSC Analytics Team over the past two-years.
· Forecast Improvement: Forecast Accuracy is a Key Performance Indicator (KPI) for the supply chain. Accurately predicting future demand allow the supply chain to consistently supply customers without holding large amounts of stock to buffer unexpected demand. Improving the KPI was a significant change journey for Shell LSC.
· Customer Cross-Sell and Up-Sell: Working with a number of other Shell Analytics Teams the LSC Analytics Teams tacked the challenge of making appropriate cross-sell and up-sell recommendations based on customer sales – as well as how to cluster these customers.
· Pattern Recognition in Stock Holding: Tackling the issue of errors in stock management the team looked at computer pattern recognition within the time series. Detecting human errors as well as improving the time-to-opportunity ratio were key value drivers.
Moderator
Speaker
Head of Treasury Analytics
Shell Oil Company
Room: London
Part 1
Predictive Analytics (PA) has become increasingly mature as a technical discipline over the past decade in part because it stands on the shoulders of the related disciplines of data mining and machine learning. However, there are recurring themes that permeate discussion boards and conferences that have become my personal pet peeves. This talk examines three of them and why they matter to practitioners, including why we must have humility in how far data science and algorithms can take us, and the value of business objectives, measuring "success," and measuring "significance."
Part 2
The usual approach to improve targeted customer interaction is to analyze the converting part (e.g. a sale) of the past online traffic. Smart attribution is hugely important to evaluate the cost effectiveness of marketing campaigns and to optimize the media spending and budget mix. But attribution is per definition only focusing in the converting traffic and purely retrospective. Information of the major traffic share from none or better 'not yet' converting visitors is very much neglected. There are multiple communication/ interaction levels in the sales process and different marketing actions have different strength to capture certain level customers and transfer them from level to level. From transforming site visitor data into customer journeys of users to predicting the future behavior of these users and their next steps with time scales - this case study based on Dutch Online travel company BookIt.com will demonstrate how you can learn much more from the non-converts and use these insights in the predictions.
Moderator
Speakers
Founder and Managing Director
Haensel AMS
Finance Director
Bookit.com
Session Change for Combo Pass Holders
Room: London
Keynote
There's no better source for tricks of the analytics trade than Dr. John Elder, the established industry leader renowned as an acclaimed training workshop instructor and author -- and well-known for his "Top 10 Data Mining Mistakes" and advanced methods like Target Shuffling. In this special plenary session, Dr. Elder, who is the CEO & Founder of Elder Research, North America's largest pure play consultancy in predictive analytics, will cover his Top Five methods for boosting your practice beyond barriers and gaining stronger results.
Room: London
Delivering Data Science is difficult. Data changes, is updated and replaced. Business rules change as understanding evolves. Requirements change. In this environment, the team must evaluate many models and algorithms, each of which can be tuned in many ways. This can be overwhelming. Guerrilla Analytics is a methodology for managing agile Data Science teams. Its 7 principles promote team efficiency, flexibility and agility when building predictive models in dynamic environments. This talk will draw on almost 10 years of experience spanning data mining pre-sales, forensic analytics and academic research to illustrate Guerrilla Analytics in action. You will learn about the 7 principles with illustrated examples of their application on real projects. You will also learn about the key operational capabilities your teams need to increase agility with Guerrilla Analytics.
Session Change for Combo Pass Holders
Room: London
Part 1
To automate and optimize daily PPC bid-price setting over portfolios which can contain over 400,000 products and keywords is a challenge. The solution has significant budget impact for big retailers such as Argos. In this session you will see a case study where Hedley will show how the methodology developed delivered a 37% improvement in ROI for Argos overall. You will see how a new methods allow tight control over budgets and cost-of-sale, how forecasts showing optimized digital spend and expected revenues for future periods are constructed, and how this allows Argos to optimize budgets over product categories in order to maximise expected profit.
Moderator
Speakers
Mathematical Sciences and Statistics and Mathematics Consultancy Unit
Durham University
Part 2
Lloyds Banking Group has over 20 million Personal Current Account (PCA) customers and vast amounts of data available for use in credit decisions. In the past there has been a reliance on 'Expert Judgement' to build characteristics which are used in modelling. As both the quantity and quality of data grows it is imperative to research new modelling techniques that effectively use all data to ensure the Bank makes the best decisions for our customers. Currently Lloyds uses a traditional logistic regression scorecard for PCA overdraft application decisions. These scorecards use characteristics derived from a number of data sources, however they are largely based on expert judgement and do not use the full extent of the data to build models, as a result the predictive power of the data is not fully exploited by these models.As both the quantity and quality of data has grown there are a number of sources of data that are underused, but easily accessible for making PCA credit decisions. One example is the Transactional data, this contains information on monetary transaction on accounts such as transfers, over the counter and point of sales. This data contains thousands of variables over a hierarchy that is completely unsuitable to feed raw into the traditional statistical methods.Here we present two approaches using evolutionary algorithms to mine these previously unwieldy quantities of data to find which characteristics add most incremental power to the model. One based on Genetic Algorithms creates a library of characteristics based on the raw variables before selecting a subset for use in logistic regression models. The second method uses Genetic Programming to evolve the characteristics from the raw data in a method that can be used both to create new characteristics and as a stand-alone predictive model.The predictive power of both is compared to the traditional scorecard to show the improvement both in terms of discriminatory power and business benefit.
Networking Reception in the Exhibit Hall
Dinner with strangers:
meet your fellow attendees.
See the registration desk for more information
End of First Conference Day
Predictive Analytics World for Business - London -

Day 2 - Thursday, October 29th, 2015
Room: London
Part 1
Instead of relying on the typical gut-feel, basic descriptive plots in Excel, or Google Analytics and Google Adwords descriptive analytics, iProspect Greece set out on a project to develop a rigorous predictive/prescriptive analytics solution utilizing traditional statistical techniques, including Regression analysis with automatic model selection based on the quality of fit and ANOVA (Analysis of variance with multiple comparisons and post-hoc hypothesis testing) as well as novel approaches including non-parametric, non-linear regression analysis using machine learning algorithms, all implemented in Python and R. The implemented analytics solution, although at its early stages, has already delivered a series of benefits, including an increase in the accuracy of KPI prediction between 40% and 80% for certain cases, huge reductions in the time required to analyse a campaign – from days to hours per analyst, an almost immediate response time to a client wanting to understand how their digital campaigns are performing and why. A pilot study for Allianz Direct achieved a 90% predictive accuracy on Google Adwords campaigns, driving conversions and subsequently finetuning their marketing strategy and budget, increasing ROI by 25%. In this session Michael Georgakopoulos will present how the implemented solution has since been applied across multiple major accounts in Insurance, FMCGs and Retail.
Moderator
Speakers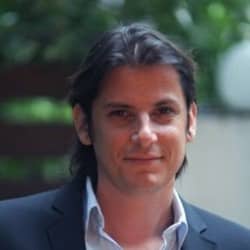 Management Consultant & Analytic Solutions Architect
Part 2
Successful Internet commerce sites have tens of thousands of unique daily visitors, creating large quantities of noisy traffic data. In the midst of this data are insights about customer behaviour and journeys that can help form commercial strategies, marketing decisions and data driven decision making, however deriving these insights can be a complex process. Sophisticated statistical predictive analytics techniques are required to indicate when there are subtle changes in the traffic data which can be acted upon. Using time series, textual analysis and statistical techniques, changes in customer profile traffic data can be isolated to give a daily or weekly detailed snapshot of the underlying customer behaviour prompting these changes.
Room: London
Keynote
In a world of big data, organizations and consultants argue rightfully that more data is almost always better than less, and that successful organizations must find ways to collect and process big data to become more competitive. But is big data enough? If we collect enough data, do we naturally build better predictive models? Do we still need domain experts or should the data speak for us? If big data generates more hype than return on investment, what does it do beyond force us to spend ever increasing amounts of money to store let alone process the data. Fortunately, there are key ways big data can be leveraged using predictive analytics. More data means we can ask different questions from the data than we ever could with smaller data. It means we can be more sure that the patterns we are finding are stable and true. Mr. Abbott will describe approaches to leveraging big data with predictive analytics by selecting the right hardware infrastructure, software infrastructure, and business objectives. Examples will be provided based on recent advances in retail customer intelligence and cloud computing.
Session Change for Combo Pass Holders
Room: London
The data landscape of a global market research company like GfK is incredibly valuable and challenging at the same time. But the more data GfK collects or observes, and the more heterogeneous this data is, the more challenging it has become to keep transparency about data assets and to make the data easily accessible. so GfK decided to transfer the data into a global Data Lake – an integrated repository for all kinds of structured and unstructured data coupled with a sophisticated Big Data Analysis platform. In this presentation Ralph Wirth and Anna Machens will illustrate based on real client questions: (1) how integrated predictive modeling – i.e., the development of predictive models using information from different data sources as predictors – can lead to significantly improved model performance, (2) how exactly the challenge of efficiently leveraging a data basis which seems overwhelming at first sight can be approached, and (3) how the approach of developing predictive models changes significantly if Data Scientists have the possibility to utilize the flexibility of Data Lake architectures and Big Data tools. Real-life case studies that will be presented including predictive models for leading coffee brands, which make use of information from numerous different data sources, such as past sales of coffee (Consumer Panels), sales of coffee machines (from retail panels), social media, brand tracker and advertising tracker KPIs, as well as external data, such as weather, regional holiday density, or external shocks. Furthermore Ralph and Anna will give insights into the toolbox that they identified as most useful.
Moderator
Speakers
Data Scientist GfK Data Lab
Nürnberg Institut für Marktentscheidungen
Global Head, Science & Technology
SUPERCRUNCH by GfK
Room: London
Part 1
The mission of Expedia is to revolutionize travel through the power of technology. The existing team based in Geneva serves a critical role in directing the organization's efforts to improve hotel supply breadth and quality for the entire Expedia Inc. One of Expedia's goals is to acquire hotels that will produce. Sandro will show how Expedia uses Predictive Analytics algorithms to prioritize acquisitions. Contracted hotel data is leveraged and a model to predict the dollar value of hotels around the World is build. Regression problems are solved by using ensemble learning, through the Gradient Boosting Machine algorithm. Implemented in R, the prediction is based on data such as room capacity, star rating, latitude/longitude and TripAdvisor reviews. Sandro will describe the overall project, including data collection/processing, model tuning and current challenges.
Part 2
The Belgian Social Security Institution is a federal agency that registers and monitors every active company in Belgium, and is responsible for the collection of employer and employee tax contributions. The taxes are levied on employer level, making this process highly sensitive to fraud. One of the main analytical techniques used to spread fraud through a network, are the so-called collective inference (CI) techniques. Here, one assumes that the label of a node in the network depends on the label of the neighboring nodes. Although CI is proven very useful, it can be easily mislead. A wrongful estimate of one node's label (e.g., a true legitimate node is classified as fraudulent) might further impact the network and misclassify all other nodes in the neighborhood. In this presentation, we will discuss how (1) active inference – a subdomain of active learning for data analytics – is able to improve CI algorithms by selecting a set of uncertain nodes in the network to be labeled by inspectors, and (2) given that fraud networks are highly adaptive and evolve over time, we temporally integrate an inspector's decision, knowing that this decision does not necessarily hold in the near future.
Session Change for Combo Pass Holders
Room: London
The increasingly data-driven challenges of modern drug discovery require advanced computational and analytical techniques. However, the breadth and depth of skills required, and the unevenness in the demand for them, makes the overhead of full in-house provision impractical and uneconomic. This is the inside story of how GSK and Tessella, working together, are exploiting the flexibility and speed of a managed specialist analytics services model to meet this challenge. Examples illustrate the breadth of skills ranging from unsupervised machine learning and bayesian statistics through to signal processing and radar tracking that are needed to address novel analytics problems facing computational chemistry, biology, bioelectronics and advanced manufacturing. This ability to rapidly initiate multiple small and mid-size analytics initiatives is of immense practical importance in R&D, not a nice to have.
Moderator
Speakers
Head of Analytics
Tessella
Computational Chemistry
GlaxoSmithKline
Room: London
Featured Session
Anomaly detection has utility in many industries, and its potential to save costs and risk is huge when applied to maintenance prediction. But widespread sharing of techniques for predicting major episodes without a classic pattern of historical data has been limited by the lack of public data. In this paper, we use new, publicly available IOT data from motor sensors along with a variety of techniques to create predictive models. We also explore the effectiveness of Image Mining to further enhance our models. A roadmap for use on ANY type of sensor or IOT data that can be fast Fourier transformed is also discussed. As always, all examples are available and based on public data and employ a modern, open source (and free) platform so that everyone can benefit from our work.
Session Change for Combo Pass Holders
Room: London
The Session Description will be available shortly.
$usersEventId = RoboUnivBerlin2016_1459421755
Innorobo - Robot@home - Berlin 2016
content
Innorobo - Robot@home - Berlin -

Day 1 - Monday, September 5th, 2016
Room: Hall 7.2
The Session Description will be available shortly.
Room: Hall 7.2
digitalSTROM AG offers a Smart Home Technology for every home. The Future Digital Award for Best Consumer Product in the Smart Homes category was awarded to the company in 2016 by the internationally renowned market research company Juniper Research. At IFA, the company will make a major announcement. Martin VESPER, CEO of digitalSTROM will discuss the concept of Smart Home for digital lifestyle and as a holistic networking system. He will share and exchange about his vision on the future of Smart Home: from IoT to Robot.
Lunch break & Expo Hall Time
Room: Hall 7.2
By encouraging consumers to "Live Smart. Enjoy Life", ECOVACS ROBOTICS, winner of the Reddot and iF Design awards, aims to provide innovative robotic home appliances that assist consumers with their daily household chores, leading to a more comfortable and enjoyable life. David Qian, President of the International Business Unit of ECOVAC ROBOTICS, will discuss the concept and the future of Smart Home in the field of robotic home appliances.
Room: Hall 7.2
The Session Description will be available shortly.
Room: Hall 7.2
The Session Description will be available shortly.
Room: Hall 7.2
The Session Description will be available shortly.
End of First Conference Day
Innorobo - Robot@home - Berlin -

Day 2 - Tuesday, September 6th, 2016
Room: Hall 7.2
The Session Description will be available shortly.
Room: Hall 7.2
The Session Description will be available shortly.
Room: Hall 7.2
The Session Description will be available shortly.
Room: Hall 7.2
Philippe will introduce us to use case scenarios for commercial drones and the result of his world tour study to shape up a future where Drones are part of our daily life.
Room: Hall 7.2
Max Vallet is the CEO of Evotion, an integrator of professional service robots and now creating a second company to build a professional service robot for hospitality. With use cases, he will illustrate how robots are disrupting the hospitality services and draw us his vision of the future of hospitality with robots.
Room: Hall 7.2
The Session Description will be available shortly.
Room: Hall 7.2
The Session Description will be available shortly.
$usersEventId = SMXMncheMnchen2016
Search Marketing Expo Conference - SMX München 2016
content
Search Marketing Expo Conference - SMX München -

Day 1 - Thursday, March 17th, 2016
Room: Saal 02
First time at SMX? Get the scoop on accessing presentations, WiFi, power food, networking and great content. Plus you'll meet part of the SMX team as well as other "first-timers" and start making connections before the show starts. Open to all attendees and speakers.
Room: Saal 01
Opening and Keynote:
Google's biggest shift the last few years has been from algorithms designed entirely by human engineers to algorithms designed (at least partially) by other algorithms. What does this mean for SEO and for web marketers? How do our tactics need to shift? What inputs still matter and which might be fading? In this presentation, Rand will explore the answers to these questions and give actionable tips for how to succeed in the new world of machine learning.
All Levels
SEO
Hands On
Inspirational
Session Change
Attention! The tracks "SEO" and "Analytics & Data" switch rooms for the next session only!
Room: Saal 01
Keynote
An incredible 1876 vendors of marketing technology offered their services in 2015. This is nearly 2 times the number (947) that were on the market in 2014. Scott Brinker, compiler of the marketing technology landscape super-graphic has catalogued them and despite (or possibly because) of this - the truth is that almost nobody is actually delivering truly multi-channel programs. In this thought provoking keynote address Dela Quist takes a close look at the opportunities and challenges the inexorable rise of marketing automation technologies presents to the marketing profession, as well as the impact that the adoption of these technologies is having on the lives of their customers.
End of First Conference Day
Search Marketing Expo Conference - SMX München -

Day 2 - Friday, March 18th, 2016
Room: Saal 01
Keynote
Marketing tactics are blurred more than ever. Social channels are actually big display networks and SEO can be purchased with sponsored content which search engines somehow index. Marketers run cutthroat search PPC campaigns to curated social audiences and retarget filtered by financial qualification, intent data and other psychographics. PR and SEO are inexorably wound and native advertising disrupts. Targeting is explicit, distribution ubiquitous, retargeting pervasive and filtered. In other words, It's an AWESOME time to be a marketer! Are YOU ready to take the challenge? Join Marty Weintraub, winner of the US Search Awards, for a no-holds barred shredding session to demystify the new, blended, universe of search and social, paid and organic marketing. Get inspired to crush social, integrated with search, distribute content to media players and other influencers, mine next gen' competitive intelligence for radical insights to drive content, PR & SEO, untangle the twisted TAO of paid and organic search and social. AND get started and determine what to do FIRST. by creating a reasonable marketing plan, using the right tactics and channels.
All Levels
SEO
SEA
Social
Inspirational
Coffee Break
Attention! The tracks "SMX Technical" and "Content" switch rooms for the following sessions!
Room: Saal 01
Closing Session
Did you have a good show? Great! After two days of thought leadership, meaningful insights and tactical tips, you'll be sure to have your own list of top takeaways, favorite speakers and sessions. Of course, you couldn't attend every session – but have no fear! In this session you'll hear from our moderators what they found most valuable, as we recap the best information from the show and give you their opinion on how to prioritize the take aways.
Moderator
Speakers
SEO-Consultant and Developer
Strategieberater & Google Expert
VERDURE Medienteam GmbH
All Levels
SEO
SEA
Social
Local
Mobile
Business
Data
Hands On
Strategic