Deep Learning World Las Vegas 2019
June 16-20, 2019 – Caesars Palace, Las Vegas
---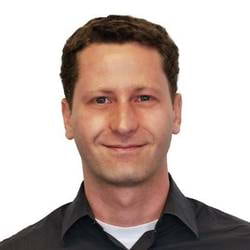 Gil Arditi
Product Lead, Machine Learning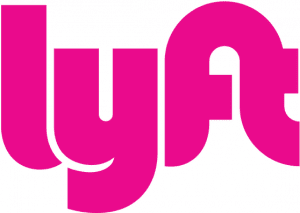 Gil serves as the head of Lyft's Machine Learning Platform. Previously he was co-founder of Octarine, a security startup, and VP Product of Reflektion, an e-commerce personalization company, and AppDirect, the largest B2B app marketplace. Gil also spent a few years in product positions at Google in the Ads group, where he helped integrate YouTube and DoubleClick after their acquisition.
Information about Gil Arditi's session will follow soon.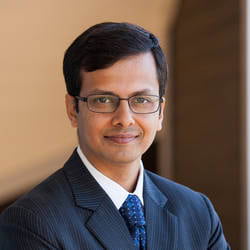 Arnab Chakrabarti
Senior Research Scientist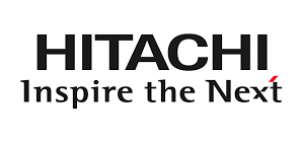 Dr. Chakrabarti is a Senior Research Scientist in Hitachi's Financial Innovation Lab. in Santa Clara. He works at the intersection of data science and finance, and has been doing industrial research for over ten years . He did his MS-PhD in Electrical and Computer Engineering at Rice University, and afterwards did his Master of Financial Engineering at U C Berkeley. Dr. Chakrabarti's research publications and patents have collectively been cited over one thousand times.
Information about Arnab Chakrabarti's session will follow soon.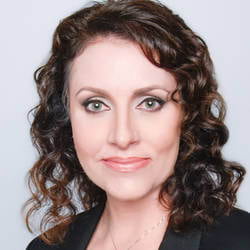 Dyann Daley MD
Founder and CEO

Dr. Dyann Daley, MD, is an experienced pediatric anesthesiologist and child maltreatment prevention executive, specializing in location-based predictive modeling, systems thinking, and development of practical solutions for community-influenced children's issues.
Dr. Daley founded and was the executive director of Cook Children's Center for Prevention of Child Maltreatment in Fort Worth, Texas where she demonstrated the effectiveness of place-based predictive analytics for child maltreatment using spatial risk modeling. She went on to found Predict Align Prevent, a national nonprofit advancing geospatial machine learning predictions in child welfare, strategic alignment of prevention resources, and implementation of accountable prevention programs to prevent child maltreatment before it happens. Her organization is committed to open science for social good.
Information about Dyann Daley MD's session will follow soon.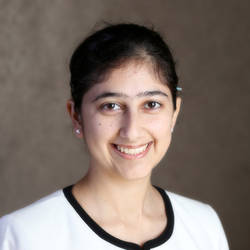 Siddha Ganju
Solutions Architect
<![endif]-->
Siddha Ganju is an Architect at Nvidia where she is working on the Self-Driving initiative and co-author of the upcoming book, 'Practical Deep Learning for Cloud and Mobile'. She was previously at Deep Vision where she worked on developing and deploying deep learning models on resource constraint edge devices. She graduated from Carnegie Mellon University with a Master's in Computational Data Science. Her prior work ranges from Visual Question Answering to Generative Adversarial Networks to gathering insights from CERN's petabyte scale data and has been published at top tier conferences like CVPR and NIPS. She is a frequent speaker at AI conferences and is a NASA AI Advisor.
Information about Siddha Ganju's session will follow soon.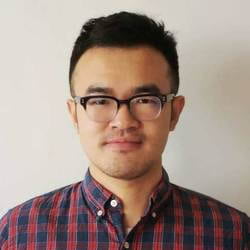 Kunling Geng
Lead Data Scientist & AI Architect

Dr. Kunling Geng is currently the Lead Data Scientist and AI Architect at Decision Engines Inc. His expertise spans across Deep Learning, Computer Vision, Natural Language Processing, Knowledge Graph, and Relationship Reasoning. He designed and implemented various AI models to natively understand unstructured business documents during the intelligent automation of business processes such as account payable process, fraud detection, financial reconciliation, decision making, risk assessment, etc.
Kunling revived his Ph.D. in Biomedical Engineering at USC, where his research focuses on utilizing machine learning and neural network based models to analyze the time-series neural data recorded in the human hippocampus regions.
To enable screen reader support, press ⌘+Option+Z To learn about keyboard shortcuts, press ⌘slash
Information about Kunling Geng's session will follow soon.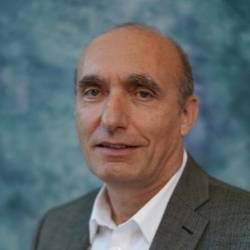 Alex Glushovsky
Principal Data Scientist

Dr. Alex Glushkovsky is a Principal Data Scientist at BMO Financial Group. He has over 30 years of diverse industrial, consulting and academic experience. Alex holds a PhD in mathematical modeling and optimization of technological processes and an Honours MSEE. He is a Fellow Member of The Royal Statistical Society and a Senior Member of the American Society for Quality. Alex holds CRE and CQE by ASQ, and the PRMTM professional certifications. He has been awarded for outstanding instruction of the Economics for Managers course, Ellis MBA, NYIT. Alex has published/presented over 30 research papers on the statistical analysis, machine learning and analytical management in International editions.
Information about Alex Glushovsky's session will follow soon.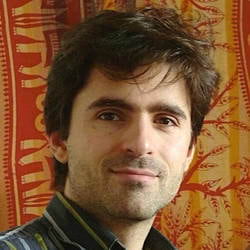 Martin Gorner

Martin Görner works in developer relations at Google, where he focuses on parallel processing and machine learning. Passionate about science, technology, coding, algorithms, and everything in between, Martin's first role was in the Computer Architecture Group at STMicroelectronics. He also spent 11 years shaping the nascent ebook market, starting at Mobipocket, which later became the software part of the Amazon Kindle and its mobile variants. He holds a degree from Mines Paris Tech. He is best known today for the "Tensorflow without a PhD" series.
Information about Martin Gorner's session will follow soon.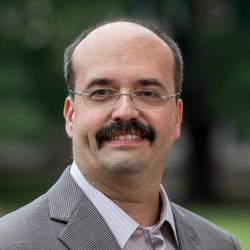 Jeff Heaton
VP, Data Scientist

Jeff Heaton, Ph.D., is a vice president and data scientist at Reinsurance Group of America (RGA) and an adjunct faculty member at Washington University in St. Louis. With 20 years of life insurance industry experience, Jeff has crafted a variety of InsurTech solutions using machine learning technologies such as deep learning, random forests, and gradient boosting, among others. Utilizing electronic health records (EHR) data such as FIHR, ICD10, SNOMED, and RxNorm, he works closely with all stages of model development from inception to ultimate deployment. Jeff is the author of several books and has published peer-reviewed research through IEEE and the ACM. He is a senior member of the Institute of Electrical and Electronics Engineers (IEEE) and Fellow of the Life Management Institute (FLMI). Jeff holds a Ph.D. in computer science from Nova Southeastern University in Ft. Lauderdale, FL.
Information about Jeff Heaton's session will follow soon.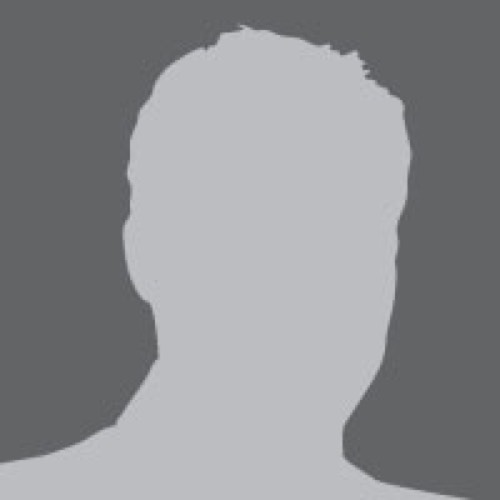 Steve Hoeg
Senior Engineering Manager
<![endif]-->
Steve Hoeg is the Senior Engineering Manager responsible for Adobe's line of professional audio and video products - Premiere Pro, After Effects, Audition, Prelude and Media Encoder. Personal big-screen Hollywood movie credits include Deadpool, Only the Brave, Hail Caesar and Gone Girl.
Steve has a background in image processing, and was previously Project Lead, guiding technical direction and architecture of Premiere Pro. Author of the GPU accelerated Mercury playback engine, implementing a large scale image processing pipeline in CUDA. Speaker at conferences including NVIDIA GTC and AMD Developer Fusion.
Information about Steve Hoeg's session will follow soon.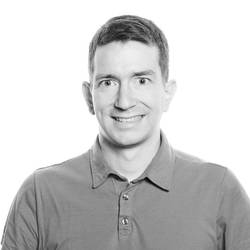 Armin Kappeler
Sr. Research Engineer

Armin Kappeler received his M.S. and Ph.D. degree in Electrical Engineering from Northwestern University in 2016 where he worked on different deep neural networks applications for Image and video classification and recovery. He was among the first researchers to apply deep neural networks to video super-resolution. In 2015, he joined Verizon Media Group ( former Yahoo ) as a researcher, where he is currently working on automated model building, active learning and other related computer vision applications.
Information about Armin Kappeler's session will follow soon.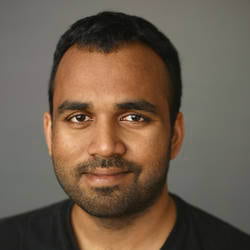 Meher Kasam
Software Developer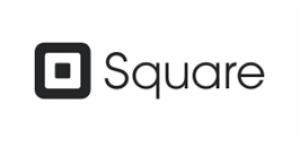 Meher Kasam is a seasoned software developer at Square working on building engaging experiences on their iOS Point of Sale application.. He worked previously at Microsoft, where he shipped features used by tens of millions of users everyday, from Cortana to the award winning Bing app. He also has experience designing and building scalable cloud APIs serving millions of requests daily. He's was the mobile lead for Seeing AI app, using computer vision and deep learning for blind users. With a flair for fast prototyping, he has won close to two dozen hackathons, and then turned them to ship features in several products. He is also co-author of the upcoming book, 'Practical Deep Learning for Cloud and Mobile'.
Information about Meher Kasam's session will follow soon.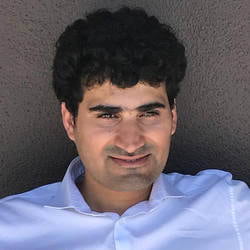 Chandra Khatri
Senior AI Scientist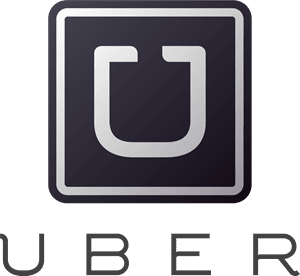 Information about Chandra Khatri's session will follow soon.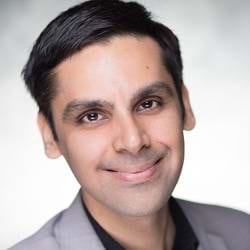 Anirudh Koul
Head of AI & Research
<![endif]-->
Anirudh is the Head of AI & Research at Aira (Visual interpreter for the blind), and was previously at Microsoft AI & Research where he founded Seeing AI - Talking camera app for the blind community. He is also the co-author of the upcoming book, 'Practical Deep Learning for Cloud and Mobile'. He brings over a decade of production-oriented Applied Research experience on Peta Byte scale datasets, with features shipped to about a billion people. He has been prototyping ideas using computer vision and deep learning techniques for Augmented Reality, Speech, Productivity as well as Accessibility. Some of his recent work, which IEEE has called 'life changing', has been honored by CES, FCC, Cannes Lions, American Council of the Blind, showcased at events by White House, House of Lords, World Economic Forum, on Netflix, National Geographic, and applauded by world leaders including Justin Trudeau and Theresa May.
Information about Anirudh Koul's session will follow soon.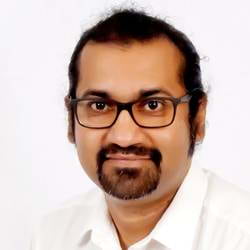 Bhakthi Liyange
VP, Data Science Lead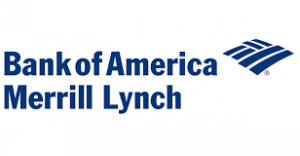 Bhakthi Liyanage is a seasoned IT professional with many years of industry experience, Microsoft MVP on AI, currently working as a Data Science Lead at one of the largest banks in the US where he leads projects to provide predictive analytics and AI solutions for complex business problems.
Information about Bhakthi Liyange's session will follow soon.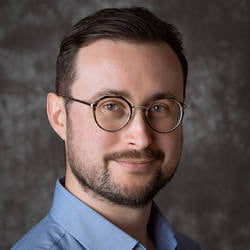 Przemek Maciołek, PhD
VP of Research & Development
Collective Sense
Przemek Maciołek, PhD is a VP of R&D at Collective Sense, where he leads development efforts on the company's next-gen log and network monitoring platform. Previously, Przemek's work focused on using machine and deep learning for business intelligence, data mining, and big data solutions for IBM, Oil & Gas exploration companies, Toptal, Base (now part of Zendesk), and others. Outside of his professional duties, he concurrently worked on research in the field of machine learning, anomaly detection, intrusion detection systems, and natural language processing, and he earned his PhD in 2015. Przemek is a frequent public speaker and active in the technology meet-up community, managing the second largest data-centric group in Poland.
Information about Przemek Maciołek, PhD's session will follow soon.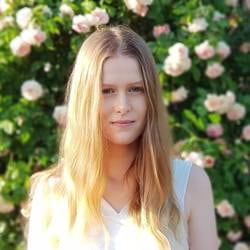 Polina Mamoshina
Senior Research Scientist
Insilico Medicine
Polina Mamoshina is a senior research scientist at Insilico Medicine, Inc, a Baltimore-based bioinformatics and deep learning company focused on reinventing drug discovery and biomarker development and a part of the computational biology team of Oxford University Computer Science Department. Insilico Medicine, Inc headquartered at the Johns Hopkins University - Montgomery County Campus in Rockville. The company is focusing on applying deep learning and advanced signaling pathway activation analysis to biomarker discovery, drug discovery and drug repurposing for aging and age-related diseases. Through a partnership with the BitFury Group, the company is working on a range of AI solutions for blockchain to help return the power over life data back to the individual. A brief video explaining Insilico Medicine research and commercial focus is available on Youtube. Her primary research interests include artificial intelligence, deep learning, biomarkers of aging and disease and drug responses, healthcare data management, healthcare data economy.
Polina graduated from the Department of Genetics of the Moscow State University. She was one of the winners of GeneHack a Russian nationwide 48-hour hackathon on bioinformatics at the Moscow Institute of Physics and Technology attended by hundreds of young bioinformaticians. Polina is involved in multiple deep learning projects at the Pharmaceutical Artificial Intelligence division of Insilico Medicine working on the drug discovery engine and developing biochemistry, transcriptome, and cell-free nucleic acid-based biomarkers of aging and disease.

Information about Polina Mamoshina's session will follow soon.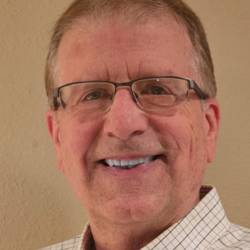 James McCaffrey
Senior Scientist Engineer

James McCaffrey works for Microsoft Research in Redmond, Wash. James explores applied deep machine learning and artificial intelligence. He has worked on several Microsoft products including Internet Explorer and Bing. James has a PhD in cognitive psychology and computational statistics from the University of Southern California, a BA in psychology, a BA in applied mathematics, and an MS in computer science.
James learned to speak to the public while working at Disneyland as a college student, and he can still recite the entire Jungle Cruise ride narration from memory.
Information about James McCaffrey's session will follow soon.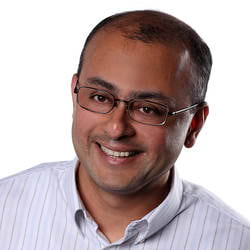 Anand Oka
Principal Program Manager Lead

Anand Oka is a Principal Group Program Manager in the Business Applications Group of Microsoft, where he drives innovative applications of connected customer knowledge and cutting-edge AI to solve challenges faced by enterprises who are making the Digital Transition, such as protection from Fraud and Abuse. Previously Anand worked on User Value Measurement and Data Science for Controlled Feature Exposures and AB Experimentation on Microsoft Office, Bing and Cortana, and Machine Intelligence for search, recommendation, and systems optimization at Blackberry. He original training is in physical layer Wireless Engineering and its applications in broadband and ultrabroadband communication systems.
Anand holds a PhD from the University of British Columbia, and an MSc from The Technion – Israel Institute of Technology, both in Electrical Engineering. He is a Senior Member of the IEEE.
Information about Anand Oka's session will follow soon.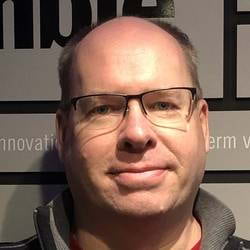 Miles Porter

Miles Porter has held various roles over his 20+ year career including positions in software engineering, database engineering, network engineering, systems engineering, and quality assurance. He has worked as an individual contributor, tech lead as well as in management. In early 2017 Miles shifted his focus to data science and is currently part of the Trimble data science team. He has a bachelor's degree in mathematics from the University of Northern Colorado and has done graduate work in pattern analysis and applied mathematics at Colorado State University. He is currently working towards a master's degree in analytics from Georgia Tech. When he is not doing geeky math and computer stuff, Miles enjoys playing upright and electric bass in various musical groups, practicing martial arts and going on interesting road trips with his wife and two kids. Miles lives in Minneapolis, Minnesota.
Information about Miles Porter's session will follow soon.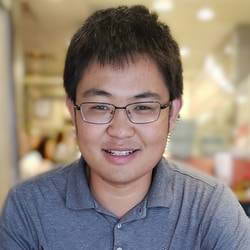 Yong Sun
Supervisor

Leading big data analysis and autonomous driving team at Isuzu Technical Center of America. Graduated in Aerospace Engineering University of Michigan. Previous worked at Oak Ridge national lab and engineering consulting company - Ricardo. Experience with multiple automotive systems and new technologies. Current focus is on inventing new questions which are not possible before and utilizing new technologies on solving existing questions. First authored Multiple technical papers and presentations on simulation, autonomous driving, big data analysis.
Information about Yong Sun's session will follow soon.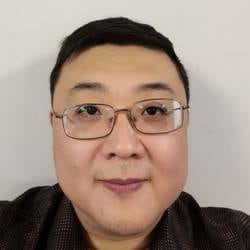 Luming Wang
Head of Data
Millennium Management
Information about Luming Wang's session will follow soon.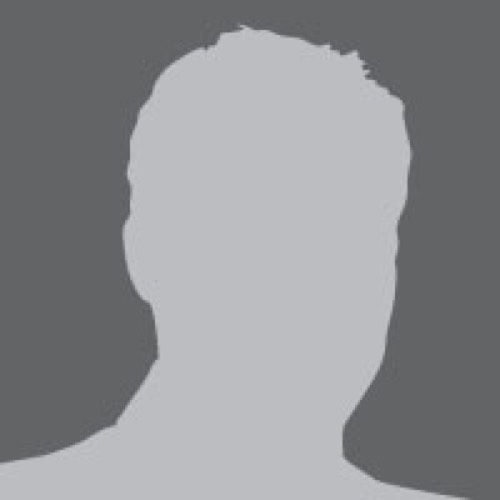 Alex Zhavoronkov
CEO
Insilico Medicine
Dr. Zhavoronkov is the founder and CEO of Insilico Medicine, a leader in the next-generation artificial intelligence for drug discovery, biomarker development, and aging research. Prior to Insilico, he worked in senior roles at ATI Technologies, NeuroG Neuroinformatics, the Biogerontology Research Foundation and YLabs.AI. Since 2012 he published over 100 peer-reviewed research papers and two books. He organizes the annual Aging Research for Drug Discovery (5th annual) and Artificial Intelligence and Blockchain for Healthcare forums at EMBO/Basel Life in Basel. Dr. Zhavoronkov is an adjunct professor at the Buck Institute for Research on Aging.
Information about Alex Zhavoronkov's session will follow soon.